0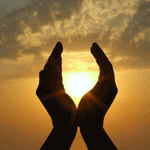 Exegetical helps for the Old Testament
Started by
bamazav
, Feb 04 2014 11:04 AM
You cannot reply to this topic
Posted 04 February 2014 - 11:04 AM
Seeking any and all suggestions for OT exegetical aids.

---
Posted 10 February 2014 - 10:05 PM
Perhaps you could be more specific. The various configuration options of tW as well as the several OT specific modules should allow for what most people will need. Also looking at Dr. Dave's site for how he set up his greek exegesis layout would probably give you some ideas.

The plans of the diligent lead to profit...Pro. 21:5
---
Posted 11 February 2014 - 02:24 AM
The Greek exegesis layout can be modified beautifully to become a Hebrew exegesis layout. And if you run dual monitors you can turn it into a Hebrew/Greek exegesis that plays nicely!

---
---
---
1 user(s) are reading this topic
0 members, 1 guests, 0 anonymous users
This topic has been visited by 49 user(s)



TEREX, William Coyle, amazedbyhisways, Patchworkid, wockhyun, Katoog, MikeCindi, Josh Bond, Scribe, cairn.omount, aliens_amongu, BiblePreach325, RevSteve, PastorP, paulcoetzee, rjmckenry, viorelszekeres, brcm42000, pastor David Arghir, p28617, lingeriesex, Jon, darrel_jw, DoctorDaveT, 10nus, Ruben Gomez, todael, pereira, Rajesh, jsleisle, tbeede, wpvking, keyuhui, Markus11, Edson Carlos, engellion, thebibleman, , , , jamer, Rafe23, John Buckle, roninmma, bamazav, lemuelgabarte, jim, Joseph Mangelsdorf, manlung1