0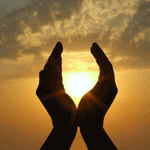 Help I can't seem to install the modules
Started by
tonyhd
, Oct 21 2015 04:34 AM
You cannot reply to this topic
Posted 21 October 2015 - 04:34 AM
I clicked on help with installing but it took me nowhere, can someone please tell me what i'm doing wrong?

---
Posted 22 October 2015 - 11:42 AM
To install need you to unzip and double click on the file. It is theWord that is connected with the extension.
If another program starts up then need you right click Open with...
Edited by Katoog, 22 October 2015 - 11:45 AM.
---
---
---