1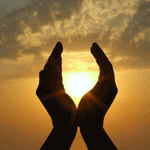 downloaded bibles from theword website not displaying in software
You cannot reply to this topic
Posted 21 May 2018 - 12:51 PM
I downloaded bibles from theword website but they are not displaying in the software.
Pls help.

---
Posted 09 January 2019 - 12:13 PM
Same here. These are odd file types. Not sure how to open them. twm and nt file type endings.
Finally got it to work by going to file/install modules in theWord and getting it from my downloads folder.
Edited by alfredthesaxon, 09 January 2019 - 01:26 PM.
---
---
---
1 user(s) are reading this topic
0 members, 1 guests, 0 anonymous users
This topic has been visited by 18 user(s)