1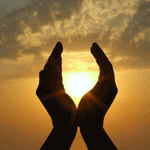 Greek Apocrypha
Started by
Narymn
, Dec 27 2019 04:08 AM
You cannot reply to this topic
Posted 27 December 2019 - 04:08 AM
How can I get a module for the Greek Apocrypha found in the Septuagint? Thank you!

---
Posted 19 January 2020 - 06:03 PM
I have only seen this for free in the "Greek OT" module for e-Sword. Do not confuse this with the "Greek OT+" module. This can be downloaded from within e-Sword.

---
---
---
1 user(s) are reading this topic
0 members, 1 guests, 0 anonymous users
This topic has been visited by 7 user(s)