Submitter
File Information
Submitted: Dec 26 2016 06:34 AM
Last Updated: Mar 31 2022 09:41 AM
File Size: 5.34MB
Views: 5058
Downloads: 735
Author: God, Scrivener, Stefanus, Manuel Vanhee
theWord Version: 3.x - 4.x
Tab Name: RTR
Module Identifier: rtr1
Support WordModules.com
If our theWord modules have blessed you, please consider a small donation.


Your donation pays the actual, out-of-pocket expenses of running this ministry.

Your donation pays only for dedicated server hosting, bandwidth, software licenses, and capital equipment (scanners, OCR equipment, etc).



theWord Module Download:
Download Restored Textus Receptus 1.8 beta





2 Votes
New Testament
Greek
Public Domain
Scripture
Textual Criticism

0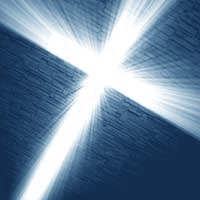 Author:
God, Scrivener, Stefanus, Manuel Vanhee
theWord Version:
3.x - 4.x
Tab Name:
RTR
Module Identifier:
rtr1
God, Manuel Vanhee, Scrivener and Stephanus. Public Domain 2016-2022
Restored Textus Receptus 1.8 beta- with Strongs and parsing info (Robinson's Morphological Analysis Codes).
The Restored Textus Receptus is my attempt to restore the Original New Testament Text and is the NT source of the Restored Holy Bible 14.0
The was made by using electronic editions of Scrivener and Stephanus;
listing all the differences even in the same edition, finding typos, and comparing the Text with other sources and translations.
In the first from the TR based translations in the time of the Reformation using Scrivener(1894) as start for editing.
Then restarting with the Public Domain version of Stephanus 1550.
http://www.biblesupp...d-parsing-info/
The Movable Nu is very different in the Official TRa version of theWord. And the e-Sword version lacks many suffixes in Robinson's Morphological Analysis Codes.
Then I removed de diacritics and punctuations; and made 4 versions.
1)RTR with Strongs and Morphology codes.
2)RTR with Strongs.
3)RTR only.
4)Strongs only.
Then comparing the RTR only version with my previous version.
I have deal with double Strong's numbers and Morphology codes based on context and harmonisation; some of Strong's numbers are moved for example G39->G40
But unlike Robinson's sources did I not moved all forms of the verb "to be" in one Strong's number.
Greek text can be toggle with the the G key
Verse per line can be toggled with the P key
Strong's numbers can be toggled with the S key
Morphology codes can be toggled with the M key
http://rhb.altervista.org/homepage.htm
coding
codes Rom 1:16 χριστου G5547 N-GSM 2Pe 1:21 ελαλησαν G2980 V-AAI-3P
1.8 beta Rom 1:16 N-GSM and in 2Pe 1:21 V-AAI-3P
1Co 14:27 G4118 A-ASN=A-ASN-S
G2909= -C
G2276= -C
Use UTF-8 with BOM to restore the Greek text
in the new editions of TheWord.
omit εστιν in Rev 1:4 grammar error "the seven Spirits who(plural) is(singular)"
1.61 correction parsing info of oεστηκεν
1.6
1Co 4:11 V-PAS-1P=V-PAI-1P
Luk 17:6 G4807 A-DSM=G4807 N-DSF
1.5 πετραιςμ -> πετραις
1.4
Mar 6:3  ουκ=ουχ
Rom 3:24-26->end Rom 3:25 εν τη ανοχη του θεου (in the forbearance of God).
Joh 16:33 εξετε V-FAI-2P
εσονται G1510 V-FDI-3P->εσονται G2071 V-FXI-3P
ην G1510 V-IAI-3S-> ην G2258 V-IXI-3S
__
Mar 4:8 deleted G1520 A-NSN
1.2
νηφαλεον=νηφαλιον
νηφαλεους=νηφαλιους
Other files you may be interested in ..
6 user(s) are online (in the past 30 minutes)
0 members, 6 guests, 0 anonymous users
Restored Textus Receptus