Submitter
Submitted: Feb 22 2019 12:24 PM
Last Updated: Mar 12 2019 12:40 PM
File Size: 12.41MB
Views: 1109
Downloads: 730
Author: Eliran Wong
theWord Version: 3.x - 4.x
Tab Name: 0-OpHebAnLexRes
Suggest New Tag:: Lexicon, Hebrew, Morphology, Research
Module Identifier: HALRe
Support WordModules.com
If our theWord modules have blessed you, please consider a small donation.


Your donation pays the actual, out-of-pocket expenses of running this ministry.

Your donation pays only for dedicated server hosting, bandwidth, software licenses, and capital equipment (scanners, OCR equipment, etc).



theWord Module Download:
Download Open Hebrew Analytical Lexicon Research Edition 0.8.1





1 Votes

0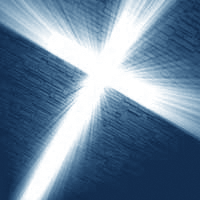 Author:
Eliran Wong
theWord Version:
3.x - 4.x
Tab Name:
0-OpHebAnLexRes
Suggest New Tag::
Lexicon, Hebrew, Morphology, Research
Module Identifier:
HALRe
Please make sure to install the Accordance font (included) which is required for this module.
Make sure to unzip and install at least Accordance.ttf
You may find more info about this font at https://www.accordancebible.com/Accordance-Font
Please note the research version is more advanced. Please take some time to read the help found in the blue ? in each topic.
Open Hebrew Analytical Lexicon
Author:
Eliran Wong
Hebrew Data:
License:
0.8.1
A bug in the rtf closing header caused some of the content to be missing.
Other files you may be interested in ..
1,228

Total Files

11

Total Categories

83

Total Contributors

956,941

Total Downloads
Son Of Man Bible Latest File
anapto Latest Submitter
12 user(s) are online (in the past 30 minutes)
0 members, 11 guests, 0 anonymous users
Google
Open Hebrew Analytical Lexicon Research Edition