Submitter
Submitted: Aug 09 2019 04:29 PM
Last Updated: Oct 04 2019 04:26 PM
File Size: 39.35MB
Views: 1274
Downloads: 702
Author: Panagiotis Peponakis (with help from others see about/description content)
theWord Version: 3.x - 4.x
Tab Name: 0-GrkAnLexMorph
Suggest New Tag:: Greek, Lexicon, Morphology
Module Identifier: GrkAnLexMorph
Support WordModules.com
If our theWord modules have blessed you, please consider a small donation.


Your donation pays the actual, out-of-pocket expenses of running this ministry.

Your donation pays only for dedicated server hosting, bandwidth, software licenses, and capital equipment (scanners, OCR equipment, etc).



theWord Module Download:
Download Greek Analytical Lexicon Morph Search 0.2.2





1 Votes

1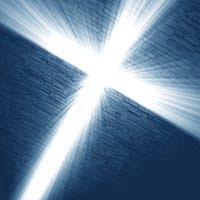 Author:
Panagiotis Peponakis (with help from others see about/description content)
theWord Version:
3.x - 4.x
Tab Name:
0-GrkAnLexMorph
Suggest New Tag::
Greek, Lexicon, Morphology
Module Identifier:
GrkAnLexMorph
Recommended LXX for the LXX morphology portion is LXXM which is based off of the CCAT data and is being brought to theWORD by Rúbio Terra.
He has provided it at this link for now.
https://www.dropbox.com/s/rztkfcvpq68jjc7/lxx-morph%2Bdictionary.twzip?dl=0
Note on Font:
Please make sure you have FreeMono font installed you can get it with the download or here:
http://ftp.gnu.org/g...tf-20120503.zip
This is the professional morphological search edition. Please read the help information found in the
?
in each topic.
Greek Analytical Lexicon
New Testament Data:
⦁ Authors: Maurice Robinson
⦁ Liason: Steve Sweigart
⦁ Notes: Steve Sweigart made the database from the data provided by Maurice Robinson.
LXX Data:
This non-commercial theWord project has been registered with kraft@ccat.sas.upenn.edu.
⦁ Authors: Panagiotis Peponakis
⦁ Liason: Steve Sweigart
⦁ Notes: Panagiotis Peponakis did all the corrections to the data. Steve Sweigart made the database.
⦁ Additional notes: The LXX data was extracted from the CCAT files by filtering out all the unique words and their morphologies. Panagiotis Peponakis has made many corrections to this data.
0.2.2
-Removed "-" in the LXX info since it is not in the CCAT format normally.
0.2.1
-lemma bug should be fixed for LXX
0.2.0
-Updated through the letter ν (nu).
-Now includes extra words found in Brentons and Orthodox editions. (Note: they are still without the lemmas and morphologies)
0.1.0
This particular version has Morphology entries that make it easier to search Bibles with morphology and lemmas.
Screenshots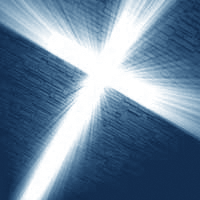 Other files you may be interested in ..
1,232

Total Files

11

Total Categories

83

Total Contributors

973,239

Total Downloads
Son Of Man Bible Latest File
anapto Latest Submitter
8 user(s) are online (in the past 30 minutes)
0 members, 7 guests, 0 anonymous users
Alexa
Greek Analytical Lexicon Morph Search