Submitter
Submitted: Mar 14 2016 10:54 PM
Last Updated: Sep 14 2016 11:03 PM
File Size: 4.5MB
Views: 3223
Downloads: 88
Author: Zotun Bible Committee
theWord Version: 3.x - 4.x
Tab Name: ZTB
Suggest New Tag:: Zotung, ZTB, Zotung Chin Bible
Support WordModules.com
If our theWord modules have blessed you, please consider a small donation.


Your donation pays the actual, out-of-pocket expenses of running this ministry.

Your donation pays only for dedicated server hosting, bandwidth, software licenses, and capital equipment (scanners, OCR equipment, etc).



theWord Module Download:
Download Zotung Bible 1.0





1 Votes

0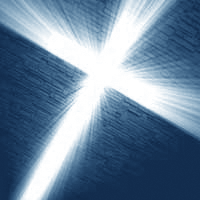 Author:
Zotun Bible Committee
theWord Version:
3.x - 4.x
Tab Name:
ZTB
Suggest New Tag::
Zotung, ZTB, Zotung Chin Bible
Zotung Bible
Ps 119:105--Na bya tuh ka ccu hanlan maeekhua thua zah, ka laanpi hanlan awnaw nynh thua.
Ps 119:106--Adingpaw na phungzae kha zui khylan bya ka kinkuh vae zah ka tynsah vae.
Ps 119:107--Pou Bawipaw, ka teingnaw tuh myaryamaw accih; na bya thyhte beih yn hiin sah.
Ps 119:108--Pou Bawipaw, the kae hoysahnawpaw silawkunawpaw hynh beih yn ccoupah lah, na phungzae kha yn ccangpya tua.
Ps 119:109--Ka hiinnaw tuh ka kuih kya nynh tyty a um, thuasalama na kawbya kha ka ning khyh.
Ps 119:110--Ccungccaw hoylei hae paw nynh kaang yn syakhaw hae, thuasalama na kawbya kyate ccanglang ka cceihsei khyh.
Ps 119:111--Na phunglang hae tuh zungzae ka rho thua zah, ka thinlung a lungtuanawpaw nynh thua.
Ps 119:112--Na phungbya hae kha athangnaw cia zungzae zui khylan ka thinlung kya bya ka paeku vae.
Ps 119:113--Thinlung apheipaw kha ka hua, thuasalama na kawbya kha ka ry.
Ps 119:114--Nang tuh ka rekunaw hmin te ka khawriaphua nynh na thua; na bya kha ka ngaehoi.
Ps 119:115--Hoyleinaw a rae hae paw nanning, ka Pachia kawbya kha ka zui nawlan, ka kyate asawkunaw lang cceih oh.
Ps 119:116--Ka hiin nawlan, na byakinnaw thyhte yn bawmtua, ka ngaehoinaw kya maethyanaw yn muesah nan.
Ps 119:117--Ka khyn nawlan te na phungbya hae kha tyty ka peki nawlan, phang yn kyngtua.
Ps 119:118--Na phungbya zui leite a cceihseipaw balyn kha na vua hae; pawccecize mih thyaruhnaw tuh accakaepaw nynh thua.
Ps 119:119--Laephi vawlan e ccungccaw hoyleipaw balyn hynh athupaw lang nynh na ria hae; tukeiccuze na phunglang hae kha ka ry.
Ps 119:120--Na raw ka ri keiccuze ka thyngkuh, na byapianaw kha ka rih.
Ps 119:121--Ahmepaw te akyhpaw kha ka cyi vae; yn tuaa yn sah hae paw kyakhe yn nungsya nan.
Ps 119:122--Na ryalahtupaw ka hoynaw hanlan bya yn kinpyaku tua; a lysakuh hae paw nynh vawsawnaw yn pya nan hae sah.
Ps 119:123--Na khumnaw te adingpaw na byakin accingnaw kha ka donaw ze ka mit phe ccih vae.
Ps 119:124--Atynpaw na sungsahnaw thyhte na ryalahtu hynh yn ccuepe lah, na phungbya hae kha yn ccangpah.
Ps 119:125--Kae tuh na ryalahtu nynh ka thua; na phunglang hae kha ka ny nawlan, nythyanaw beih yn pya.
Ps 119:126--Na kawbya kha a vua vae hae keiccuze atu hynh Bawipaw hanlan ryalaw ccyh nynh athua vae.
Ps 119:127--Thanccingte, na kawbya hae kha sui laeze ka ryhua zah, sui hoypaw laeze mah ka ryhua.
Ps 119:128--Tukeiccuze na kawbya balyn kha ka zui zah, ahme leipaw laanpi miakaw kha ka hua.
Ps 119:129--Na phunglang hae tuh ngaeangthua lan a um; tukeiccuze ka hiinnaw nynh khah-e phunglang hae kha a zui.
Ps 119:130--Na kawbya kha ccaerarih lan phynaw nynh awnaw kha a pya; tuh-e nynh tuanaw a zya hae paw kha nythyanaw a pya hae.
Ps 119:131--Na kawbya kha eih ka ry keiccuze ka khalang ka aw zah ka hy phe law.
Ps 119:132--Na min a ry hae paw kha thaw leih na cci hae hawte, ka kalan yn hawi lah, thaw beih yn ccitua.
Ps 119:133--Bya nae kinpyaku thyhte ka laan ka sui yn uasapah lah, hoyleinaw nynh kae kha papin yn uk nan sah.
Ps 119:134--Na kawbya hae kha ka zui kho nawlan, ccungccaw tuaasahnaw kyate yn shawkhawtua.
Ps 119:135--Na ryalahtupaw tungvaw kya na mitmae kha awsah lah, na phungbya hae kha yn ccangpya tua.
Ps 119:136--Na kawbya kha a zui khyh keiccu hae ze, ka mit kyate mitphi tuh vaw hawte alua.
Ps 119:137--Pou Bawipaw, nang tuh na ding zah, na byapianaw tuh ahme.
Ps 119:138--Nae pyapaw na phunglang hae tuh a dingpaw te a lungzipaw nynh thua.
Ps 119:139--Ka rhaw hae nynh na bya kha a ning hae keiccuze ka thinrianaw nynh maee hawte yn u.
Ps 119:140--Na byakin tuh hoyte syntawtua thua zah, na ryalahtu kae nynh khah-e kha ka ry.
Other files you may be interested in ..
8 user(s) are online (in the past 30 minutes)
0 members, 7 guests, 0 anonymous users
Google
Zotung Bible