Submitter
Submitted: May 17 2012 08:43 AM
Last Updated: Aug 05 2013 12:49 AM
File Size: 3.97MB
Views: 6606
Downloads: 1,446
Author: Clarence Larkin
theWord Version: 3.x - 4.x
Tab Name: Clarence Larkin-The Book of Daniel
Support WordModules.com
If our theWord modules have blessed you, please consider a small donation.


Your donation pays the actual, out-of-pocket expenses of running this ministry.

Your donation pays only for dedicated server hosting, bandwidth, software licenses, and capital equipment (scanners, OCR equipment, etc).



theWord Module Download:
Download Clarence Larkin-The Book of Daniel





8 Votes
Old Testament
Minor Prophets
Dispensationalism
Eschatalogy (Endtimes)
Baptist
Daniel

3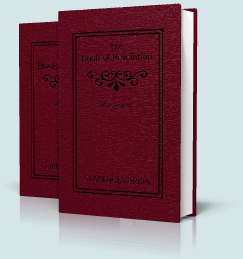 Author:
Clarence Larkin
theWord Version:
3.x - 4.x
Tab Name:
Clarence Larkin-The Book of Daniel
Dispensational exposition on Daniel, including Larkin's famous charts. This a great commentary with unique charts and diagrams. The exposition of the book of Daniel is the closing and crowning work by Rev. Clarence Larkin, a servant of God, whose life was wholly devoted to the study, teaching, and preaching of God's precious word. This book is a sound and fundamental exposition on one of the most attacked books of the Bible.
Other files you may be interested in ..
1,259

Total Files

11

Total Categories

91

Total Contributors

1,177,240

Total Downloads
Son Of Man Bible Latest File
anapto Latest Submitter
7 user(s) are online (in the past 30 minutes)
1 members, 6 guests, 0 anonymous users
Clarence Larkin-The Book of Daniel