Submitter
Submitted: Jun 04 2012 04:47 PM
Last Updated: Jun 04 2012 04:47 PM
File Size: 12.12MB
Views: 7619
Downloads: 3,932
Author: Adam Clarke
theWord Version: 3.x - 4.x
Tab Name: Adam Clarke's 1810-1825 commentary and critical notes on the Bible:
Suggest New Tag:: twm the word module notes wlue777
Support WordModules.com
If our theWord modules have blessed you, please consider a small donation.


Your donation pays the actual, out-of-pocket expenses of running this ministry.

Your donation pays only for dedicated server hosting, bandwidth, software licenses, and capital equipment (scanners, OCR equipment, etc).



theWord Module Download:
Download Adam Clarke's 1810-1825 commentary and critical notes on the Bible:





11 Votes

4
Author:
Adam Clarke
theWord Version:
3.x - 4.x
Tab Name:
Adam Clarke's 1810-1825 commentary and critical notes on the Bible:
Suggest New Tag::
twm the word module notes wlue777
Adam Clarke

- British Methodist theologian and Biblical scholar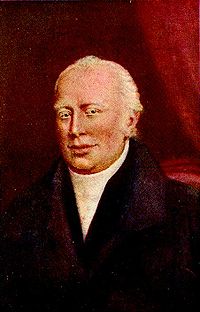 Source: Wikipedia
Clarke is chiefly remembered for writing a commentary on the Bible which took him forty years to complete and which was a primary Methodist theological resource for two centuries.
As a theologian, Clarke reinforced the teachings of Methodist founder John Wesley. He taught that the Bible provides a complete interpretation of God's nature and will. He considered Scripture itself a miracle of God's grace that "takes away the veil of darkness and ignorance." With such an understanding, Clarke was first and foremost a Biblical theologian, often uneasy with purely systematic approaches to theology.
Clarke followed Wesley in opposing a Calvinistic scheme of salvation, preferring instead the Wesleyan-Arminian positions regarding predestination, prevenient grace, the offer of justification from God to all persons, entire sanctification, and assurance of salvation. Perhaps his most controversial position regarded the eternal Sonship of Jesus. Clarke did not believe it Biblically faithful to affirm this doctrine, maintaining that prior to the Incarnation, Jesus was "unoriginated." Otherwise, according to Clarke, he would be subordinate to God and therefore not fully divine. This was important to Clarke because he felt that Jesus' divinity was crucial to understanding the atonement.
Clarke's view was opposed by many Methodists, notably Richard Watson. Watson and his allies argued that Clarke's position jeopardized the integrity of the doctrine of the trinity. Clarke's view was rejected by Methodism in favor of the traditional, orthodox perspective.
(from Wikipedia)
Other files you may be interested in ..
1,258

Total Files

11

Total Categories

90

Total Contributors

1,157,216

Total Downloads
Son Of Man Bible Latest File
anapto Latest Submitter
10 user(s) are online (in the past 30 minutes)
0 members, 10 guests, 0 anonymous users
Adam Clarke's 1810-1825 commentary and critical notes on the Bible: